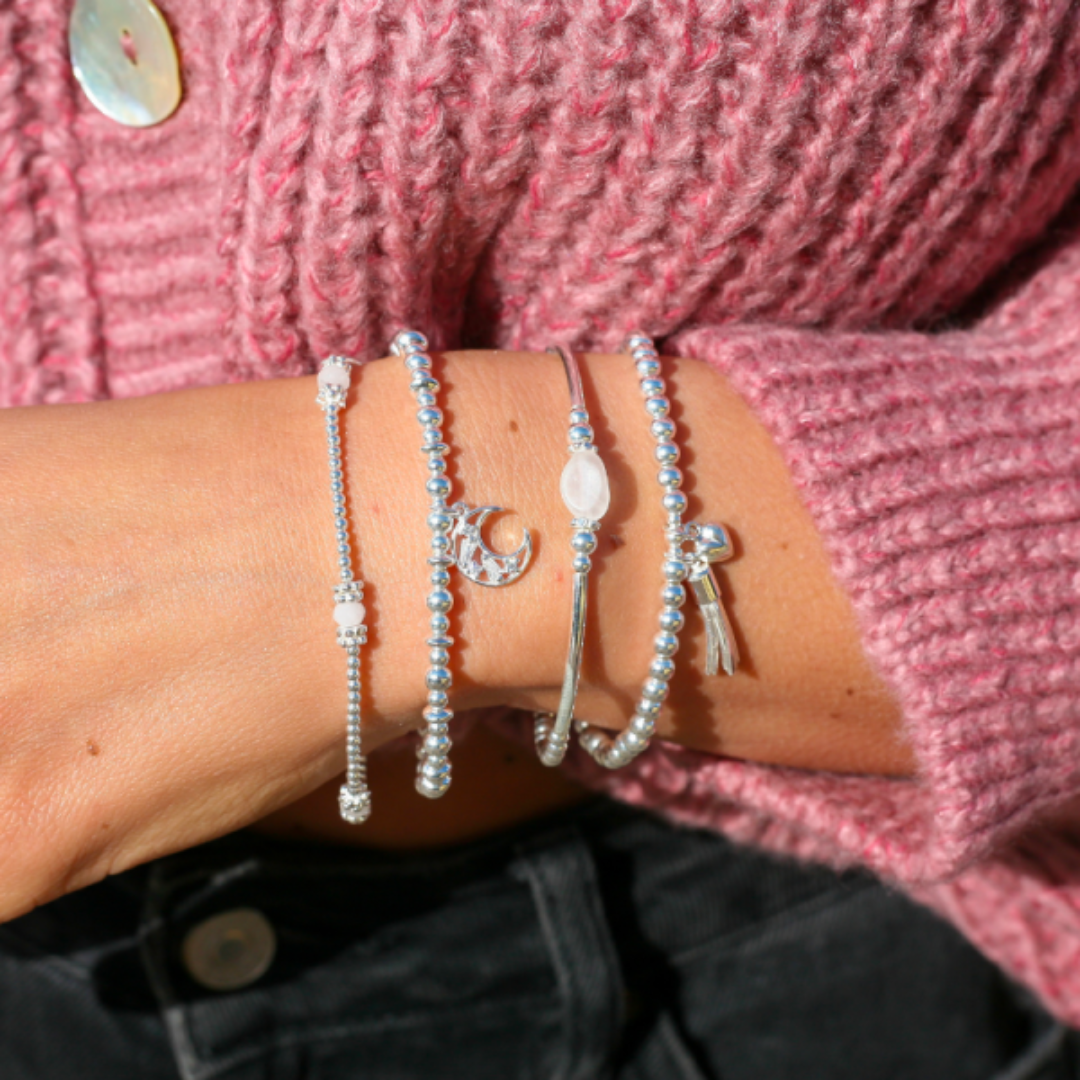 Moonstone: The Healing Gemstone for June Babies
Known as the stone of inner growth and strength, moonstone is the perfect healing gemstone for all June babies.
What is Moonstone?
Also known as a natural crystal mineral, moonstone is thought to harvest the energy of the moon, which embodies yin's passive and most relaxing energy. Moonstone is a opalescent mineral and has been said to help balance emotional states. Due to its nature, it's also known to inspire positivity, creativity and inspiration.
The perfect healing gemstone for June babies
Our chosen non-traditional birthstone for June is of course my favourite gemstone yet, moonstone. June babies are usually playful individuals with a curious, yet creative personality, both of which traits can cause an imbalance with their emotions. Thus, making the gemstone, moonstone, the perfect non-traditional birthstone as it helps balance emotions and inspire further creativity.
The emotional healing properties of Moonstone
This opalescent and pearly white gemstone is most-loved for its wonderful healing properties. Believed to help protect the emotions, when worn the moonstone can help encourage growth and strength, guiding an individual through their next journey. Many also refer to moonstone as the stone for "new beginnings", so individuals who feel lost or unstable will mostly be drawn to this gemstone, including all June babies.
How to wear Moonstone for healing
One of the best ways to reap the healing benefits of this gemstone is to wear it as a piece of jewellery, which luckily, you're in the right place for. Over the years our moonstone collection has grown and we now have three beautiful bracelets and one gorgeous ring which all have our precious moonstone embedded in them. Our handmade pieces are strung on high-quality jewellery elastic separated with sterling silver beads. Each piece is unique to one another due to the nature of the gemstones, which makes our moonstone jewellery so popular.
By wearing your moonstone jewellery daily, it is believed that you'll be allowing the skin to directly absorb the energy of the precious gemstone free from any barriers. Gemstones and crystals work by tapping into your personal vibrations and delivering their beneficial properties that way. If you ask me, gemstone jewellery is one of the best ways you can reap the wonderful benefits of all precious gemstones!
Shop our Moonstone Collection.
To find out more about our gemstone jewellery, making sure you follow Tomm Jewellery on Instagram!