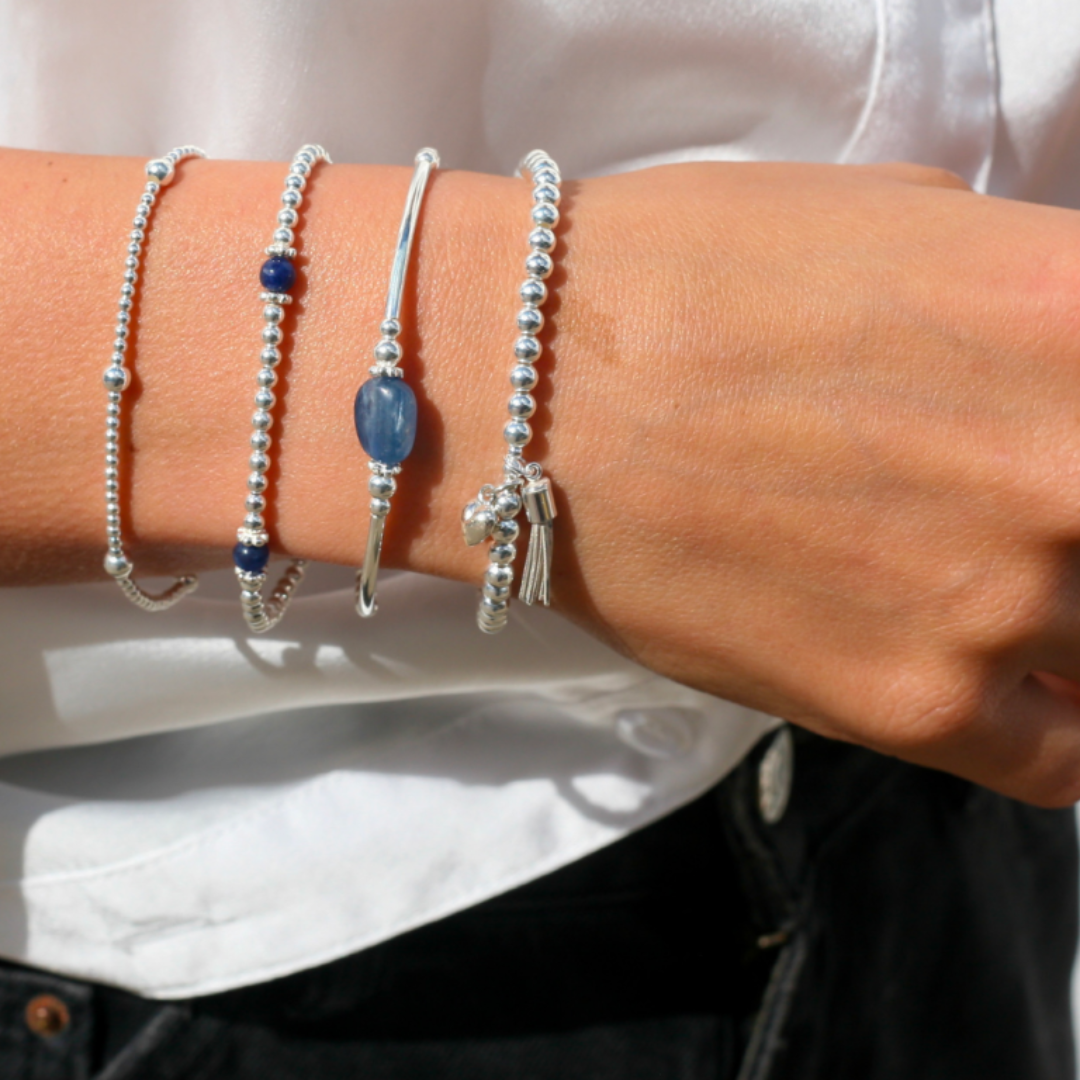 Healing Gemstones: Jewellery With Meaning
Healing gemstones have the power to turn ordinary, beautiful jewellery into so much more: jewellery with meaning.
Nowadays, so many of us are searching for jewellery that can represent meaning and significance. It doesn't matter what type of jewellery it is, there is likely to be some sentimental or emotional reason you wear a particular piece. And when it comes to gemstones, they can represent a whole other meaning entirely.
What are healing gemstones?
In the past few years, many people have been turning to healing gemstones as an alternative healing technique in which gemstones (crystals) are used to protect the body from trauma and bring a sense of balance to an individual's life, mind and soul.
Many people, including us, believe that healing gemstones can help promote the flow of good energy and positivity, while getting rid of negative thoughts, feelings and energy.
How do healing gemstones have meaning?
Each gemstone that has been identified to have meaning (due to its ability to promote good energy and wellness to the body) will be unique to each individual based on how they connect to that particular gemstone. Here are a few examples of the most popular healing gemstones and their meaning…
Clear quartz: this gemstone is believed to be the healing master and helps balance our energy. Those who find themselves recovering from a past experience or, for example, have lost a loved one, will find peace and meaning within this gemstone. Our Clear Quartz Bracelet oozes beauty and gentleness and has quickly become one of our most-loved gemstone bracelets.
Moonstone: the gemstone of inner strength and growth. This healing gemstone will hold meaning to those who have a strong personality or who currently find themselves on a journey of self-growth. Our beautiful Harmony Moonstone Bracelet and Harmony Moonstone Ring is handmade using sterling silver beads and acts as a wonderful self-reminder of the strength you hold as a person.
Rose quartz: known as the stone of unconditional love, rose quartz is also believed to encourage trust. Rose quartz is commonly gifted to someone as a way of showing their love and affection, therefore the meaning of this stone is the sentimental value it has as a present from a loved one. Our Touch of Quartz Gemstone Bracelet, as seen on Stacey Solomon, has become our best-seller due to the meaning of the rose quartz stone.
Aquamarine: this beautiful gemstone possesses all the healing qualities of the sea. It is thought to help stress, avoid emotions from resurfacing and to promote a sense of calm. Emotional individuals will find meaning with the aquamarine gemstone as it helps support their energy system. Our beautiful Aquamarine Bracelet Stack is one of our most popular Tomm stacks and comes in a set of three sterling silver bracelets – the perfect meaningful stack for those who relate to the meaning of the aquamarine stone.
Turquoise: this gemstone is thought to soothe emotions and attract luck. Worriers, or those who struggle with their emotions, may find meaning in this healing gemstone as it helps support the body. Those who also believe in symbols of luck may also find meaning and comfort in this gemstone. Both our Turquoise Anklet and handmade Turquoise Ring will be the perfect gemstone jewellery choice for those who relate to the calming turquoise stone.
Citrine: a wonderful healing gemstone known for its ability to spark enthusiasm, concentration and creativity. Therefore, those who are creative and high energy will find comfort and meaning with the citrine gemstone as it helps support the energy system and encourages positivity.
How to add meaning to your jewellery with healing gemstones
The most important thing when it comes to adding meaning to your jewellery with healing gemstones is choosing a gemstone that relates to the journey you're currently on. One of the easiest ways to do this is to ask yourself what you need more of right now. If you're searching for strength for example, then the moonstone will add that special meaning to your life.
Or, if you're searching for a gemstone to add meaning to a loved one's life, then choose a gemstone which you believe identifies to them. As I said above, the rose quartz (the stone of unconditional love) is a popular gemstone to gift as it'll always remind the receiver of your love for them.
So whether you choose a gemstone because of its inner meaning or it simply draws you in, just know that your self-conscious will help attract you to the most ideal gemstone based on where you are right now in life. The question is, what gemstone will you choose as your healer?
Lucy x