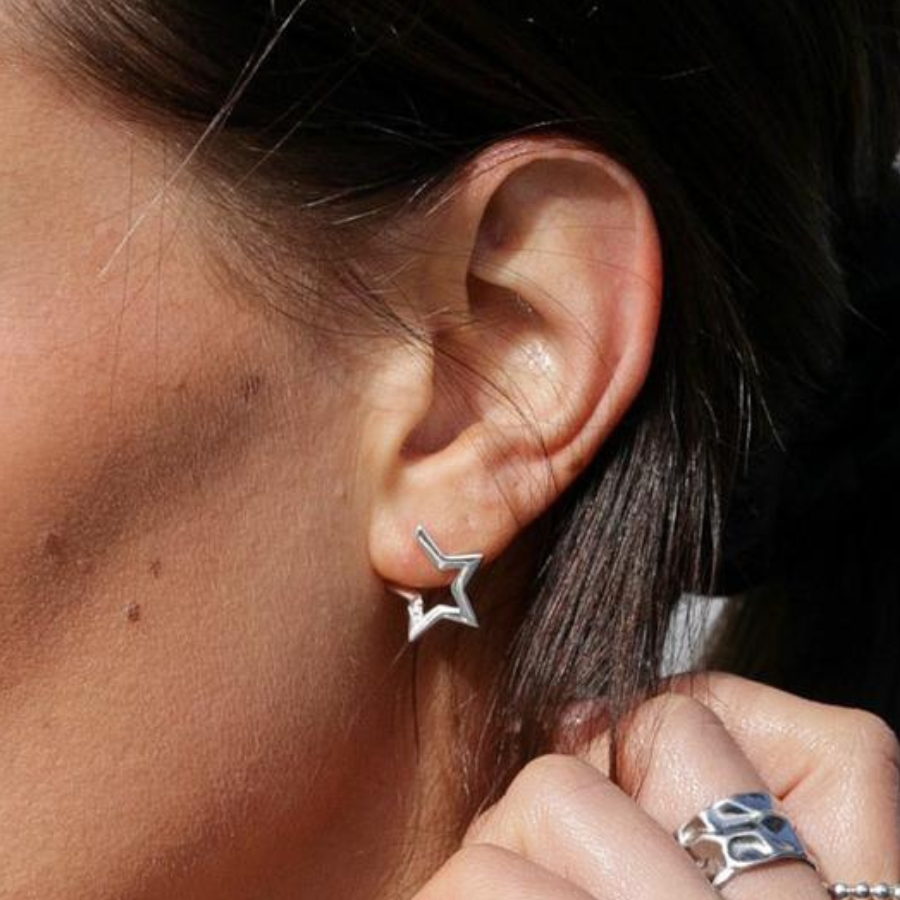 The Return Of Our Viral Star Huggie Hoops - TOMM Jewellery
🌟 Drumroll, please! 🌟 We're thrilled to announce that the much-anticipated moment has arrived. After an incredible journey of high demand and a constant sold-out status, our beloved Star Huggie earrings are making a dazzling comeback! Get ready to embrace the celestial charm and be swept away once again by their eye-catching magic.
Rewinding to last year, when our Star Huggie Earrings took the social world by storm, these celestial wonders went viral, capturing the hearts and ears of many across the world. Their unique design, featuring a snug huggie style, allow the bold star to wrap around the earlobe, creating a unique piece that promises to catch the attention of many.
From causing our business to expand with more employees and a bigger office space, to being featured in newspapers, it's safe to say our Star Huggie Earrings became a viral sensation that made us jump for the stars.
Due to the constant high-demand however, our cherished Star Huggie's quickly sold out of stock and as of Christmas, we decided to make the biggest decision we've ever done... take them offline.
With other businesses copying our design and an opportunity to improve the way they hook into the ear, we set out to re-design our Star Huggies so they'll be easier to insert than ever.
The demand for them has been, and still is, so astronomical that we receive messages every week asking about their re-stock. Well, it's safe to say we've heard you and we have been working tirelessly to bring them back, bigger and better than ever.
Now get ready for the most exciting part! Our Star Huggie earrings are re-launching after a long hiatus. We've listened to your feedback and sprinkled extra stardust on these celestial beauties. Expect the exact same Star Huggie as before, just easier to insert & remove! 
Imagine slipping on these ethereal earrings, feeling the weightless comfort of the huggie style, and watching heads turn as you light up the room with your cosmic aura. The stars won't be the only ones shining tonight!
So it's time to set your alarms because the re-launch is just around the corner! We know the anticipation is almost unbearable, but trust us when we say it will be worth the wait. Join us on a journey beyond the stars as we invite you to rediscover the enchantment of these viral treasures.
The countdown has begun, and soon you'll have the chance to be one of the lucky few to adorn your ears with the magic of the stars. Make sure you're signed up to our newsletter to be the first to know! ✨🌟

Lucy x